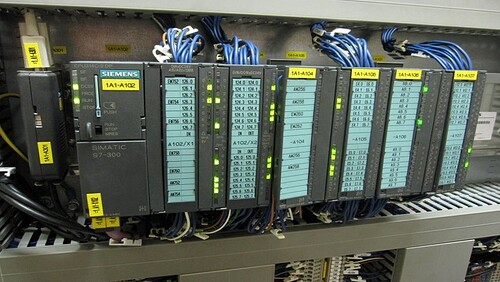 What is Preventive maintenance?
The preventive maintenance program is the deterrent for PLC program faults. Preventive maintenance of programmable controller systems includes only a few basic procedures, which will greatly reduce the failure rate of system components.
Preventive maintenance for the PLC system must be performed in the regular maintenance of the machine or the equipment. Many control systems operate processes that must be closed for short periods for product changes. The schedule time depends on the environment, for harsh environment, the more frequent the maintenance.
Checklist for preventive maintenance for PLC:
Back up PLC: Backup your PLC programme before preventive maintenance

Check LED Indicators for battery replace: Check the power and battery LED indicators, that backs up the RAM memory in the CPU. If the Battery OK light is flickering or on, it is time to change the battery.

Check operating environment: Check the environment temperature, humidity and other factors satisfies the PLC operating conditions.

Clear Dust And Check Venting

Check Connections

Audit Parts In Use

Inspect Battery Status

Power removed: While doing maintenance, connections should always be checked with power removed from the system
Preventive maintenance Procedure:
The following preventive maintenance tasks should be carried out during these shutdown periods:
Any filters that have been installed in enclosures should be cleaned or replaced to ensure that clear air circulation is present inside the enclosure.

Keep a master copy of operating programs used.

Dust and dirt accumulated in the PLC panel and circuit board should be cleaned. If conductive dust reaches the electronic boards, a short circuit could result and cause permanent damage to the circuit board. Ensuring that the enclosure door is kept closed will prevent the rapid buildup of these contaminants.

Connections to the I/O modules should be checked for tightness to ensure that all plugs, sockets, terminal strips, and module connections are making connections and that the module is installed securely. Loose connections may result not only in improper function of the controller but also in damage to the components of the system.

All field I/O devices should be inspected to ensure that they are adjusted properly.

Circuit cards that deal with process control analogs should be calibrated every 6 months. Other devices, such as sensors, should receive service monthly.

Heavy noise or heat generating machines and instruments should not place close to the PLC.

Check the state of the battery that supports the RAM memory in the CPU. Most CPUs have a status indicator that shows whether the battery voltage is sufficient to back up the memory stored in the PLC. If a battery module is to be replaced, it must be replaced exactly with the same type of battery module.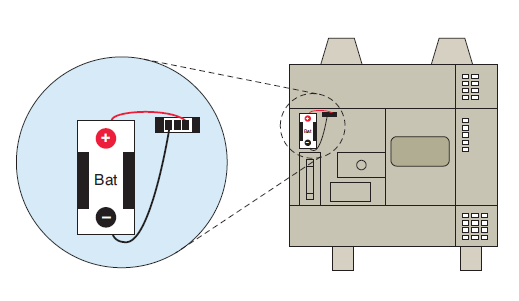 Tagging procedures are used to make the equipment are not used while maintenance. The one who tagged should be the one who untag it.