What is DCS?
A Distributed Control System (DCS) is a particularly designed automated control system that consists of control elements that are geographically scattered throughout the plant or control region.
It varies from centralised control systems in that a single controller in a central location handles control, but with DCS each processing element, machine, or set of machines is handled by a dedicated controller. DCS is made up of a large number of local controllers located across the plant control area that are linked by a high-speed communication network.
In this article, we are going to discuss Yokogawa's various DCS models and their features.
Yokogawa is a Japanese multinational company headquartered in Musashino, Tokyo, Japan. It was founded in 1915.
Yokogawa DCS
To increase efficiency and optimize plant operations, Yokogawa distributed control systems offer the industry's best field-proven system availability, enterprise-wide interoperability, large advanced solutions portfolio, and third-party-certified defense-in-depth cybersecurity.
CENTUM VP
In 1975, Yokogawa introduced the CENTUM distributed control system (DCS), a world first. The ninth generation of the CENTUM series is CENTUM VP. The CENTUM CS 3000 line was continued in the 2000s, which also saw the introduction of the ProSafe-RS SIS.
The decade of 2010 introduced us to CENTUM VP. The most recent version is Release 6, which was released in 2014.
Architecture of Centum VP
An HMI is referred to as an HIS by Yokogawa (Human Interface Station). A HIS is mostly used for operations, however additional stations for engineering can be built.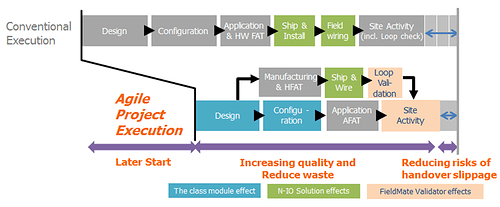 The actual plant process control is provided by the Field Control Station (FCS). All process data is stored on the Vnet/IP control network.
The Vnet/IP network connects all CENTUM devices. If necessary, an SIS named ProSafe-RS is installed and linked to the Vnet/IP network.
The unified gateway station (UGS) serves as an interface for CENTUM VP, allowing it to communicate with a range of network-based subsystems such as Modbus RTUs, Modbus/TCP units, and EtherNet/IP units, and others.
Customers may take full advantage of new features such as N-IO (Network-I/O), which provides hardware and software decoupling, and the new Automation Design Suite with the release of the new CENTUM VP R6, a solution platform that exceeds the capabilities of standard production control systems.
Yokogawa has been carrying out projects by combining delivery excellence and smart engineering. The new CENTUM VP functionality enables the convergence of all Yokogawa's strengths, creating an exciting environment where innovative methodologies provide completely new means of cost saving and value development.
This can be illustrated by shortening project timelines, either by starting later or possibly enabling an earlier start.