What is calibration management software?
Instruments used in a process industry should be calibrated to keep the measurements standard. The calibration must be done periodically and the calibration data must be saved correctly. In the first days it was a paperwork job, therefore, the documentation is massive and time consuming. Any type of paper-based calibration system will be prone to human error. Hence introduced many calibration management tools and software that could have much better documentation facilities.
The calibration software manages and stores all instruments and calibration data. This includes planning and scheduling calibration work; analysis and optimization of the calibration frequency; production of reports, certificates and labels; communication with smart gauges; and easy integration with CMMS such as SAP and Maximo. The result is an optimized and automated calibration process that improves quality, plant productivity and efficiency.
Different industries use different kinds of calibration management tools as cost, quality, efficiency and accuracy of data and its level of automation are concerned.
Requirement for Calibration management software:
Calibration management software needed supporting systems such as, Computerized Maintenance Management System (CMMS) which provide minimum
Calibration functionality, such as the scheduling of tasks and entry of calibration results. alone cannot communicate with smart calibrators,
Advantages of using CMS:
Better organization: Paper records are lost or lost easily, and can take up a lot of space as they accumulate over time.

Documentation: The software generate reports automatically and all calibration data is stored in one database rather than multiple disparate systems.

Analysis: For an engineer it is easy to analysis the calibration intervel and calibration history.

Execution: The execution stage involves supervising the assigned

calibration tasks. There is no re-keying of calibration results from a notebook to a database or spreadsheet.

Improved productivity. A good CMS package will automatically schedule calibration, maintenance events and all data will be stored electronically.

Reduced costs. Routine calibration is usually much less expensive than finding out-of-tolerance instruments in the field.

Compliance with standards and regulations: ISO standards and Food and Drug Administration regulations require timely calibrations and thorough, secure documentation. Your CMS should meet this need.
How to Choose the right calibration software
Is it easy to use?

What are the specific requirements in terms of functionality?

Are there any IT requirements or restrictions for choosing the software?

Does the calibration software need to be integrated with the plant's existing systems?

Is communication with smart calibrators a requirement?

Does the supplier offer training, implementation, support and upgrades?

Does the calibration software need to be scalable?

Can data be imported to the software from the plant's current systems?

Does the software offer regulatory compliance?

Supplier's references and experience as a software developer?
Top calibration softwares:
Gagelist: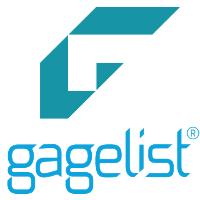 Gage list is an online software designed as a calibration management tool. Only thing you need is register into the software through any browsers. Registration is free.
Main feature:
Gage list is a free online calibration software. So no sotware is needed to install in your system.

The software need network access and it can be accessed from anywhere through a web browser.

Notifications are given through Email. And datas are available from cloud to import and export.

Available daily backups. Eventhough it is an online software, it supports almost all ISO standards.
Free register here: Gagelist
Gage trak
Gage track is good software to have all the features and supports all standards of a calibration management software. Multiple user can access the software through nework which is higher benefit for a company
Main features:
Features like calibration scheduling, management, label printing provides you better calibration management experience.

Easily recognizable tools for windows users.

Entry sheets are available within the software itself, sheets are sortable.

Quickly access specific records with a search box navigation tool and quick, advanced and field filters.

Transmit automatic email notifications of gages coming due without having to launch GAGEtrak.

Provides you with calibration certificates, procedure, measurement history, accuracy graphs, can also attach important files from outside sources
Get Gagetrak free trail: gagetrak
Fluke calibration: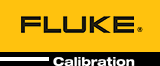 Fluke calibration software helps you meet those challenges by calibrating and managing your workload more efficiently and consistently.
Main features:
Provides two applications, MET/TEAM® software do the calibration work flow and asset management and MET/CAL® software, for automated calibration.

Create, edit, test, and document calibration procedures, quickly and easily.

Lastest versions support in windows 8.2 and 10

Help meet the requirements of ISO and other industrial quality standards
Download : Fluke
EZOfficeInventory

EZOffice is a web based for overall office management systems, they provide you mobile apps too. Provides you calibration management tools as well purchace management track.
Main feature:
EZoffice software provides all management tools for office management. This software is used in reputed industries.

Supports Barcode, QR Code and RFID integration.

More office management system even though it provides Calibration Schedules, due date tracking, office history.

Provides free 15 days trail then Paid services
Get 15 days free trail: EZOffice
Indysoft

The IndySoft Calibration Management workflow offers a rich feature set to manage the entire lifecycle of your quality assets. With support for leading enterprise platforms the system is perfect for deployment in the corner lab of a startup manufacturing facility or a multi-site international quality-driven operation.
Main features:
With the IndySoft exclusive process modeling engine, companies can re-configure the event-driven workflows, with checkpoints, rule sets, and documentation at every point along the equipment path, ensuring assets are handled according to their exacting requirements.

Support 6 foreign languages, German, French, Spanish, Italian, Portuguese.

Available cloud facility for data storage and featuring could printing.

Deploy as detachable Single User, Web Tier, Direct LAN Database, or Cloud System.

This software supports for Firebird, SQL Server, Oracle.
Get free demo Download: indysoft
Beamex CMX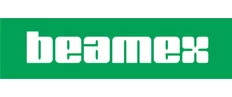 Beamex is an advanced software which makes planning, organizing, documenting and analyzing calibration easy and saves time. This is an easy to use software solution that helps document and manage process plant instrumentation calibration results.
Main features:
Specially designed for pressure, temperature, flow, analytical instruments & more

It helps you plan, manage and document calibration work. It consists of all the features for a calibration management software needed.

It gives you step by step guide for calibration and provides calibration reports with graphs, logos, exact.

One load device position as device document

Easy to use for windows users.
Get free demo: beamex