MCC panel:
MCC stands for Motor Control Center which is a floor mounted assembly for motor control. The MCC contains all the motor control units, feeders for the motors and blowers. They are specially designed for different motor ratings and they are available in automatic and manual operation.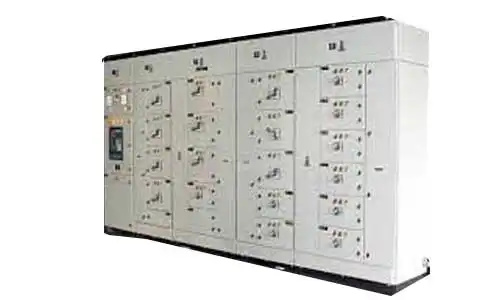 An MCC is a steel structure that contains the combination of engine control units, raceways, internal wiring and busbars. A vertical section can be independent as a complete motor control centre, or several sections can be screwed and transported together.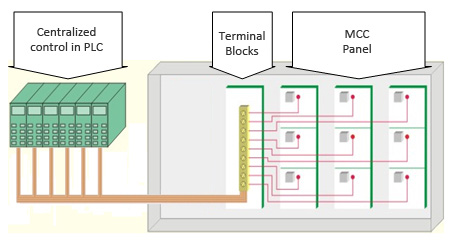 The MCC is connected with PLC/DCS control panels, for that large quantity of cabling and connections was necessary in conventional MCC. But it is less needed with latest smart MCCs. It receives a digital signal from the control panel and also can be operated by the field operators remote mode. The MCC produce the control action for the motor in response to the digital input.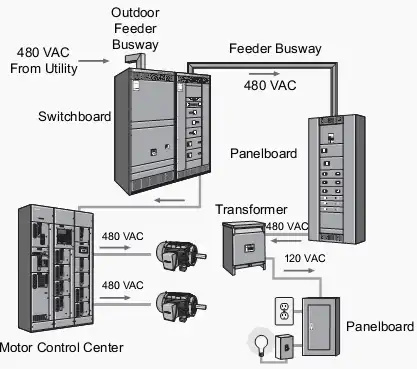 The MCC links the digital controller with the analog field actuators. The MCC contains timers, counters, for the necessary operations.
What is the difference between Control panel and MCC?
A control panel usually consists of a controller that helps to give digital signals to the MCC panel to start the engine. They are specially designed to protect electrical equipment from heavy fluctuations in loads. These include PLC, VFD, fuses, switches; transformers and many other necessary components that are necessary to control the voltage.
While MCC is designed especially for motor operations. The MCC receives a signal from the control panel and which is used to control motor. The MCC is directly connected to the analoge motor. Thus both are incomplete without the other.
What is a Smart MCC?
An smart MCC is an intelligent device used to control motors and monitor their operation; to monitor the energy consumption, the quality of the energy and the functioning of the system; and to communicate quickly with a PLC or process control system through a data network.
Advantages of Smart MCCs:
Low system installation and commissioning costs
Low maintenance cost
Low energy costs
Reduced downtime
Increased system efficiency
Increased system information
Also read:
Introduction to PLC hardware part 1