What is maintenance override?
Maintenance override is a function associated with the emergency stop system (ESD), which disables the inputs or outputs of a system related to safety for maintenance activities, to avoid triggering actions caused by spurious signals or logic tests.
Maintenance override is applied manually by a maintenance override switch. Maintenance overrides are enabled for the whole PLC or a subsystem (process unit) by the DCS or a hard-wired switch (e.g. key switch).
Special switches are connected to the PLC inputs. These inputs are used to deactivate the actuators and sensors in maintenance. The maintenance condition is handled as part of the PLC application program.
Maintenance override switch (MOS):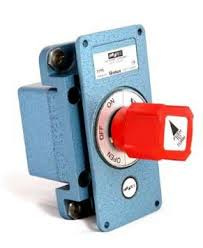 A maintenance override switch (MOS) must be provided to override all field inputs designated to activate the installation in order to facilitate the maintenance of the field devices without interrupting the operation of the plant.
There should be a separate switch for MOS in PLC control panel.
MOS for PLC-based system:
MOS should have password protection, in the ESD/SSLS logic, unless otherwise specified.

Maintenance override are enabled for the entire PLC or a subsystem (process unit) by the DCS or a wired switch.

The field entries that must be canceled by MOS to facilitate maintenance work, should be alarmed as follows:

The label number must be in the foreground black covered in a magenta box whenever the MOS is active, in the graphic of the DCS console.

The fill color of the MOS switch will be "Red" if MOS is activated and; "Green" if MOS is normalized in the graphics of the ESD workstation.