What is strainer?
Strainers are mounted to avoid harm to pipeline machinery caused by foreign matter, dirt. Simply strainers are a kind of filter installed to avoid foreign matter from damaging machinery in the pipeline.
Strainer maintenance guidelines:
Before starting maintenance, make sure the strainer is isolated from the pipeline. Remove the cap and screen of the strainer and remove any sediment and other debris.
Check for screen harm and renew with a screen of the same material and design if needed.
Use a fresh gasket to reassemble the screen and cap. To guarantee the right place of the screen in the strainer body, the operation described below should be followed.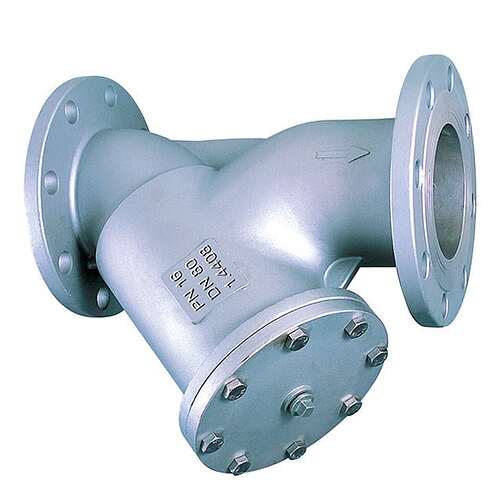 General maintenance guidelines:
Maximum operating pressure reduces as temperature increases. Pressure and temperature constraints are indicated by the marking of the valve body or on the identity panel and must not be exceeded.

Strainers are not intended for elevated shock loads.

Where pressure rises happen due to shock loading (water hammer), the complete pressure acting on the valve should be added to the working pressure. The total pressure must not exceed the pressure rating of the valve.

Usually a pressure surge, or shock, is triggered by the fast closure of a check valve or quarter turn valve leading in a sudden decrease in somewhere.

The surfaces of the strainers in service may be subject to extreme temperatures.
Strainer Installation:
Ensure that the strainer is suitable for conditions of service such as pressure, temperature, service media.

Remove dust caps/flange protectors, where fitted.

The installation shall be intended to provide appropriate means of drainage and ventilation to prevent damaging impacts such as water hammer, vacuum collapse, corrosion and uncontrolled chemical reactions and to allow proper cleaning, inspection and maintenance.

The strainers were not intended to include allowances for corrosion, erosion or abrasion. Crane Fluid Systems – Technical Sales Department should address any queries concerning service apps.

Strainers should be located to ensure access is provided for subsequent maintenance of the valve.
Piping Supports:
The following publications provide information on the right spans and details of installation:
BS3974, Specification for Pipe Supports (Available from BSI)

DOI Directorate of M & E Engineering Services, M & E No. 3 (Available from HMSO)

Standards relevant at the time of design.
For threaded Joint:
The strainers are provided with taper threads and will offer a tight seal of stress with the use of a thread sealant.

In order to prevent distortion of the valve when installing and tightening the pipe, the valve must be safely kept using the apartments at the end of the valve to which the pipe is attached.