Circuit breakers are electrical devices which are used break circuit at a predetermined over-current level by manually or automatically. Such devices should be maintained periodically so that a safe circuit can be implemented.
A checklist will be helpful to ensure all the important procedure has been covered by the technician who carries out the procedure.
Checklist Downloads:
DOC: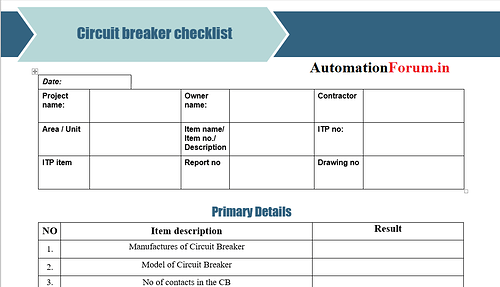 This checklist will provide you with all the important procedures that have been done in the last maintenance period and it is also helpful to the technician who performs the maintenance.