8DI/8DO AT-IO8 module is the perfect solution to expand your control and data acquisition!!! Connecting to SCADA software or to PLC through modbus RTU driver. Expansion AT-IO8 Module connects directly to PC/HMI or PLC by long range wireless - LORA network.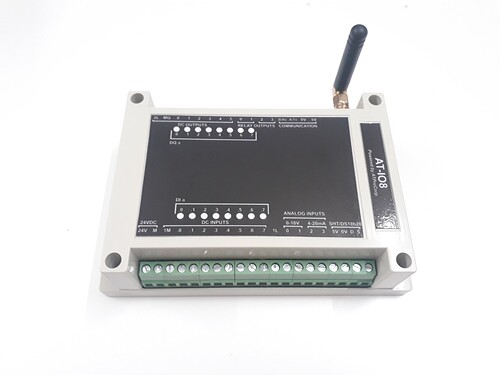 Application in:
Parking management system.
Controlling devices automatically industrial.
Cold Storage Alarm system.