The valve packing is an essential component of valves. Which is covered around the valve stem.
The purpose of valve packing is to prevent leakage. In a typical valve, the gland follower is tightened until there is no leakage. The valve is then test-operated to make sure that the packing is not compressed so tightly that the valve does not turn easily.
Packing comes in two types; in pre-shaped rings or in rope form which is cut to size. The common pre-shaped ring packing material is Teflon. This a plastic material which is self-lubricating.
Normally the Teflon rings are held in place with a spring below the gland follower. Another form of this type of packing is called "Chevron" packing.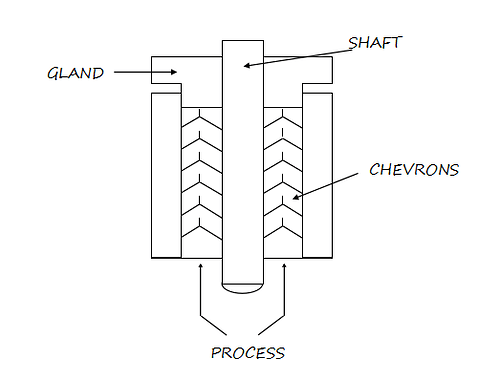 The process pressure forces the edges of the chevrons outwards against the shaft and stuffing box wall to produce a good seal. Chevron packing is very common in hydraulic and pneumatic systems.
For more details please visit link : Valve stem packing - replacement procedure