Pressure gauge cock: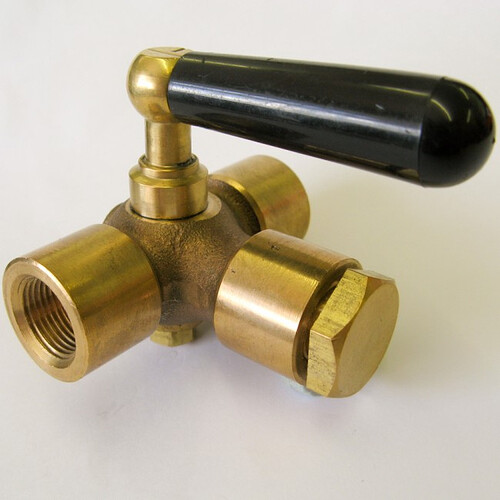 Pressure gauge cock is devices that are a kind of valve that stop permits the flow of fluid to gauges. These devices are used to shut off the pipeline to the gauges, for its protection.
The gauge cocks isolate the gauge from pressure media for inspection, maintenance, calibration purposes and can replacement.
This gauge cock can be used to isolate the gauge from the process or to bypass the process for maintaining the gauge.
Features of gauge cock:
Variety of process connection
Variety of sizes to suit the application
Different type of selections to suit technical requirements
The gauge cock have three handle positions:
OFF: The pressure medium is blocked and the manometer system is open to the atmosphere.
ON: The pressure gauge is open to the pressure medium.
VENTILATION: the manometer is isolated but the pressure system is ventilated and the medium can escape to the atmosphere.
The pressure gauge taps must be installed so that when venting, the pressure medium is directed away from the operator
Installation:
The gauge cock is connected to the pipe (connection side with hexagon). A suitable flat seal must be installed between the meter key and the pressure gauge. Alternatively, the manometer can be screwed firmly into the gauge wrench with a suitable thread sealant. Approved technology standards must be observed.
Operation and maintenance:
Switching between the "ventilation", "operation" and "blowing" settings is done by using the handle (see illustration).
It may be necessary to re-adjust the gauge taps to ensure tightness during operation, for example, in the case of:
Operation at low temperatures.
Extreme temperature changes
Use of creeping additives in heat transfer liquids.
Application
Petroleum industries
Thermal / Nuclear / Hydro power stations
Iron and steel industries
Steam boilers, stem traps & etc.
Chemical process industries.