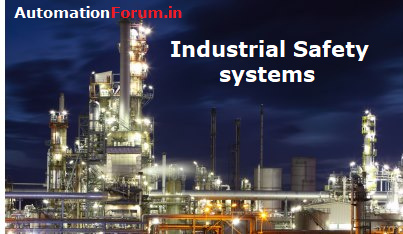 What is functional safety?
Functional safety is the part of the overall protection that depends on the proper functioning of risk reduction of safety-related systems. These systems must perform their intended functions (safety functions) with a defined high probability under defined error conditions.
In process plants, machinery and other equipment that pose risks to humans, the environment, and property in the event of dangerous failures or malfunctions. Users need to determine these hazards through a risk or hazard review.
Depending on the resulting risk, action must be taken to reduce risk by avoiding faults, detecting faults and controlling faults.
The overall goal is to ensure safe operation of the plant and equipment. Therefore, preventing all equipment failures and process control, which could lead to hazardous accidents, as well as dangerous undetected protection system failures, is of fundamental importance.
Standard related to Functional safety:
The components used on the functional safety system must comply with the international IEC 61508 specification.
This standard includes general requirements for the prevention and control of mechanical, digital and programmable electronic device failures. These contains both operational and technological requirements for security-related systems design and operation.
Safety integrity for equipment and risk reducing measures is specified as one of four discrete levels. Safety integrity level SIL1 is the lowest and safety integrity level SIL4 the highest.
IEC 61508 also allows the development of specific international standards in the application sector. For example, IEC 61511 (also available as DIN EN 61511, VDE 0810) defines the process industry's security instrumented systems. This norm is usually applied by validated demonstration for SIL evaluation of existing components.
SIL by default
In this case, IEC 61508 and IEC 61511 principles and methods are extended to all applicable system instrumentation fields. This is applied with assistance as a basic principle of Endress+Hauser