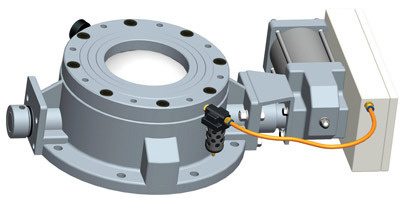 What are Dome valves?
Dome valves are high-pressure valves, usually used to control the flow of solid or abrasive materials. Dome valves have the advantages of tight pressure to open and close the valve. Pneumatic systems are used to control the valve.
Features of Dome valve:
Loose flow without obstruction through the entire section

Simple and reliable design

Absolutely tight when closed

Works with both static and dynamic substances.

Pressure up to 30 bar

Bulk temperature from -20oC to + 480oC

High reliability and service life

Service is negligible

Up to 1,000,000 openings-closures between repairs
Operating principle of Dome valve: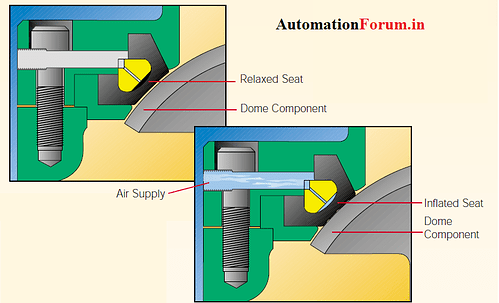 The dome component closes under the seat (seal) when the seal is relaxed (not inflated), allowing a controlled space between the seat (seal) and the closing element (dome). The material is allowed to pass or enter the controlled gap if, due to its characteristics, it is pushed into the gap by the action of the Dome component moving to its closed position.
The compressor supplies air to the regulator, through the water filter and lubricator.

From the air regulator directly into the solenoid valve.

The output air of the solenoid valve is divided into each end of the cylinder to push the cylinder to the open/close position.

The air from one end of the cylinder is channelled to the pressure indicator and pressure switch so that the pressure is known.

In the closed position, high-pressure air or other gas enters the space between the back side of the seal face and the insertion ring to cause the face of the seal to expand towards and around the periphery of the dome component.

Before opening the valve, the seat relaxes and the controlled gap is restored before the dome component moves to its open position.