What are different types of gas mass flowmeters?
The gas mass flowmeter measures either the mass velocity at a point in a flowing gas. There are different types of such flow meters. It also measures mass flow, volumetric flow, pressure and temperature in a compact device.
1. Laminar Flow Meters
2. Thermal Flow Meters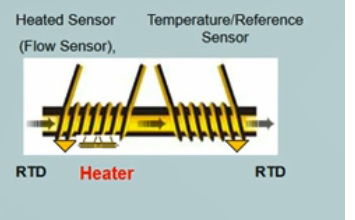 As the name implies, thermal flow meters use heat to measure the flow velocity of a fluid. Thermal flowmeters traditionally work in one of two ways. The first type measures the current required to maintain a fixed temperature in a heated element. As the fluid flows, the particles come into contact with the element and dissipate or eliminate the heat. As the flow rate increases, more current is needed to maintain the element at a fixed temperature. The current requirement is proportional to the mass flow. The second thermal method involves measuring the temperature at two points in an element or "hot wire". As the fluid flows over the element, it dissipates the heat. The upstream side of the element will be hotter than the downstream side. The temperature change is related to the mass flow of the fluid.
3. Coriolis Flow Meters
4. Ultrasonic flow meters
5. Variable area flow meters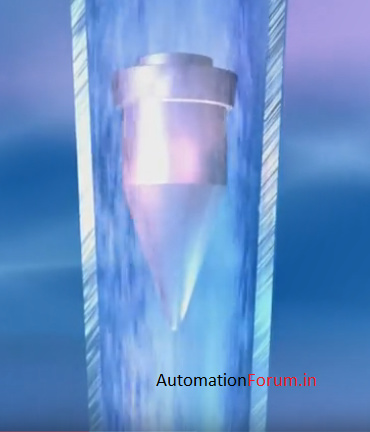 The variable area flow meters, or rotameters, use a tube and float to measure the flow. As the fluid flows through the tube, the float rises. The balance will be reached when the pressure and buoyancy of the float compensate for gravity. The height of the float in the tube is used to reference a flow rate in a calibrated measurement reference.