Commissioning is a method used to verify that a plant has been built, procured, manufactured, assembled, tested and ready for service in compliance with design sketches and requirements.
Finishing the pre-commissioning operations marks the end of the "Mechanical Completion." At the end of the pre-commissioning phase, the plant status thus reached is called "Ready For Commissioning (RFC)."
The objective of this "Pre-commissioning checklist " is to provide a detailed, uniform system for verification, inspection, testing, documentation and preparing for the operation.
Download Pre-commissioning checklists:
General Pre-commissioning Checklist
Here is the general Pre-Commissioning checklist for plant commissioning. The general procedures include inspection, Control system, controller, final control element, wiring checklists etc.,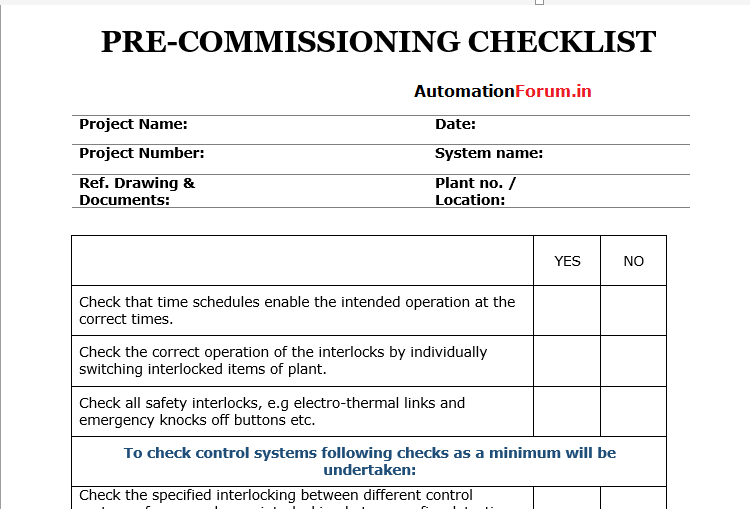 Pre-Commissioning checklist for HVAC system:
Here is a simple checklist that can be used HVAC system commissioning. The checklist contain standard instrument check and other facilities.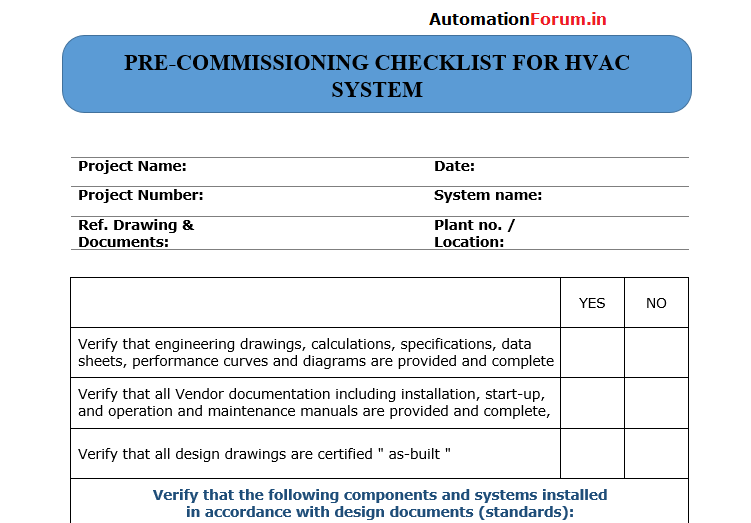 Pre-Commissioning checklist for Pumps:
This checklist is an example of the pre-commissioning checklist for field control element.