Modbus communication: Wiring diagram for conversion of RS-485 2 wire to 4 wire.
I am trying to connect Floboss 107 to CentumVP (ALR121) but no success. (Wiring Diagram attached)
Can anybody help me?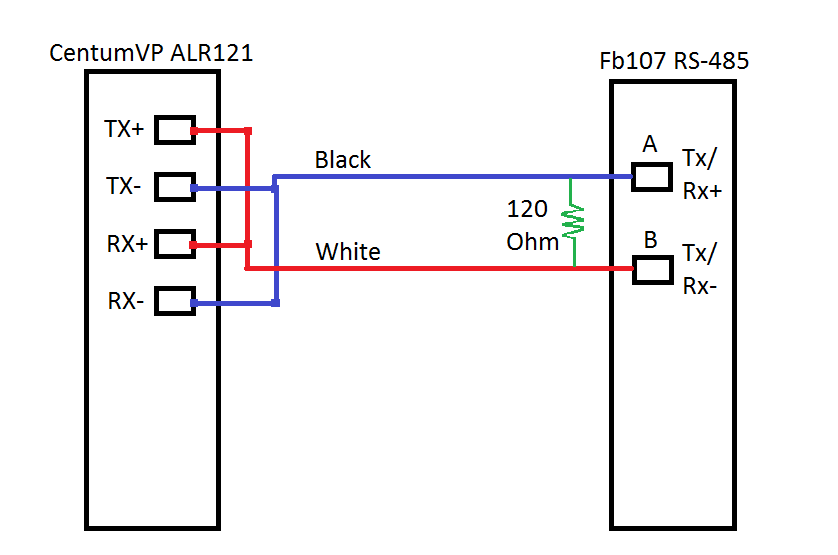 Positive to Positive: TX+/RX+ connects to A Negative to Negative: Tx-/Rx- connects to B
This connection was working.