Conval
Download URL - http://conval.de/en/downloads
Conval is not a freeware.
Conval support following calculations.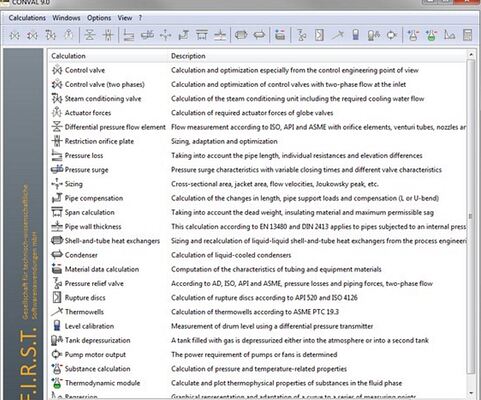 2.Masoneilan ValveSpec
Download URL - http://www.ipsa-cv.com.mx/masoneilan/pages/softwaresolutions.html
Two types of software are available.
a)QuickSize - Checks for Cavitation,Noise Velocities and ANSI classification.
b)ValSpeQ - Sizing and specification tool. Tool used to validate technically suitability of selected valve configuration.
3.Fisher Specification manager
Download URL - http://emersonprocess.sk/en-US/brands/fisher/FisherSoftwareDownloads/Pages/SoftwareDownloads.aspx
Used to produce an ISA specification sheet,improving noise prediction calculation.
4.Nelprof
Download URL - http://www.metso.com/products/control-valves/nelprof-6.0/
Free copy can be requested from the URL.
Nelprof is a valve sizing software by metso.
5.Instrucalc and SPI are the other valve sizing software. Both these software are quite expensive.