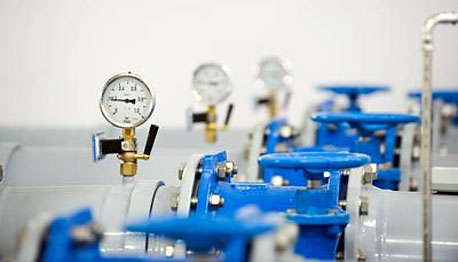 In instrumentation work design, detailed specifications are determined and drawings prepared so as to enable cost-efficient installation and hookup, easy maintenance, and high-functionality of the instrumentation system.
In order to achieve these goals, it is necessary to prepare for construction work after investigating plant peculiarities and the properties of materials to be measured while following related standards and regulations.
Design procedure and method:
Instrumentation work design usually begins once drawings and documentation related to plant configuration and processes.
Plant documentation:
Includes process flow sheets, general plant layout, plant facility layout, process piping diagram and piping standards, process devices and transmitter installation diagrams, structural construction drawings.
Instrumentation equipment documentation:
Includes instrumentation equipment specifications, control-device system configuration diagram, external views of instrumentation and control devices and instruction manuals, control panel drawings, power supply system drawings.
Standards, regulations and guidelines:
Instrumentation work must also consider a variety of regulations and guidelines. The following are examples of standards, regulations or guidelines which may have to be reflected in design drawings.
Standards: Industrial, construction, electric, measurement, lighting, painting, pressurized gas, non-destructive inspection, welding

Regulations: Building, electric, electric components, pressurized gas, anti-pollution, fire prevention

Guidelines: Electric facilities technology, electric component technology, gas and dust explosion prevention, static electricity safety measures.
Design drawings and documentation
The following types of drawings and documentation may be required in order to carry out instrumentation work:
Equipment layout drawing:
EG: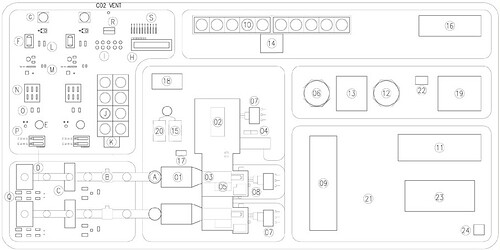 Shows the layout of control and monitoring equipment used in plant processes in a manner which facilitates operation and maintenance.
Field-mounted instruments location drawing:
Used for verifying the location or installation of instrumentation equipment; this drawing becomes the basis of the instrumentation wiring and piping drawings.
Hookup drawing: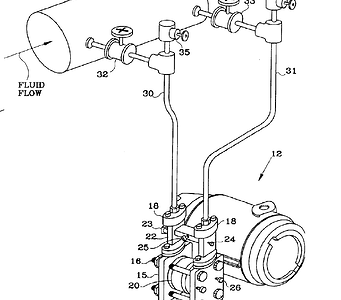 A basic drawing indicating the layout of connection pipes used for conveying pressures and differential pressures from process to field instrumentation devices; materials used are also indicated on the same drawing.
Loop configuration drawing:
A system-wide drawing showing the various loops between field instrumentation devices and control and monitoring equipment.
Instrumentation wiring system drawing:
Drawings covering the entire instrumentation wiring system, including signal system drawings, power supply system drawings, and ground connection system drawings.
Instrumentation piping system drawing: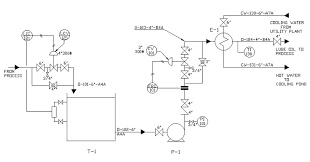 Drawings covering the entire instrumentation piping system, including air supply system drawings, pneumatic signal system drawings, utility piping system drawings, and hydraulic piping system drawings.
Instrumentation main trunk line drawing:
Shows the main trunk lines along which instrumentation wiring, piping and cables are run; also indicates the size and installation method of ducts, racks, pits, etc.
Detailed instrumentation wiring and piping drawings:
These drawings provide detailed information for carrying out actual instrumentation wiring and piping; they are prepared on the basis of the above drawings.
Auxiliary hardware drawings:
Indicates hardware in addition to instrumentation equipment which must be constructed during the instrumentation work phase, such as field control panels, terminal boxes, connection boxes, etc.
Wiring and piping connection drawings and tables:
Provides information on equipment and device input/output terminals for performing instrumentation wiring and piping.
Work planning documents:
These documents provide overall guidelines to help instrumentation work progress smoothly, e.g., work schedules, work organization, and materials management.