S7 can opener is a small application which will help you to unprotect blocks in Siemens S7 PLC.
Some of the third party vendors protect the blocks in PLC program for protecting their intellectual property. When u try to access the block you will get following error "block is protected".
The block protection can be removed with S7 Can Opener.
However new privacy protection S7 v5.5 cannot be removed with S7 Can Opener.
S7canopener can be downloaded from the following link.
http://www.runmode.com/s7canopener.html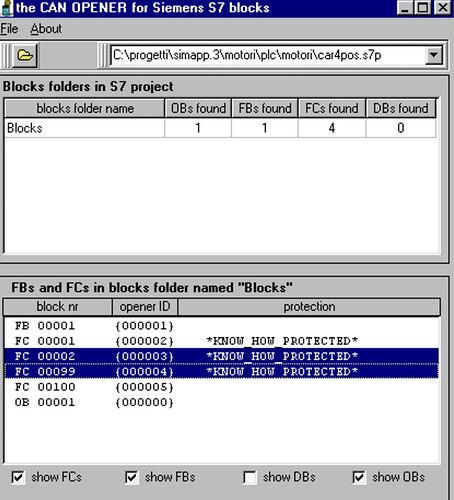 How to use S7canopener ?
Open the project by browsing to the path.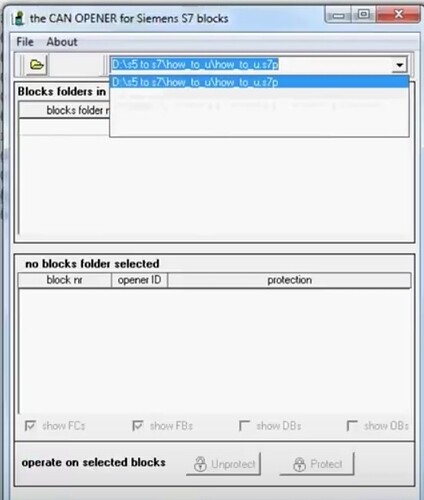 Select the protected blocks and click on unprotect button.
Thats it. Your Siemens S7 block is unprotected.