AIM
To install a pressure gauge on a pipe line and to measure the pressure.
EQUIPMENTS REQUIRED
• Pressure gauge • Isolation valve • Bleed valve • Te connector • Spanner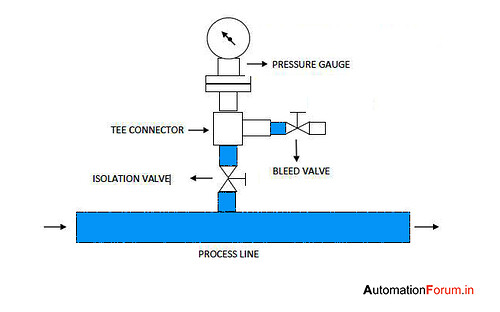 PROCEDURE
Make the pipe line connection as shown in figure.
First ensure that the isolation valve is closed and bleed valve is in open position.
Install the pressure gauge.
When no pressure is applied, the gauge pointer must be in zero position. If not adjust the zero.
Then close bleed valve.
Apply pressure.
Slowly open isolation valve to ensure flow.
Note down the pressure gauge reading.