Connect the Ethernet cable between the PLC and the S7-1200 PLC.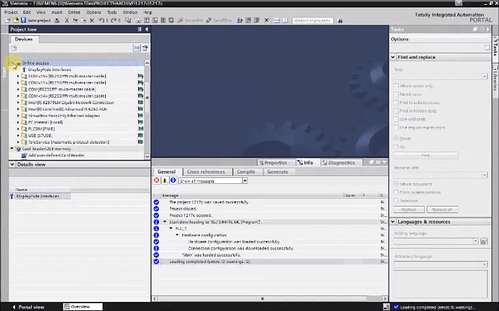 Go to project tree > Device access > Select your Ethernet card > Select your PLC from the list
If your PLC doesn't show up there. Double click the Update accessible devices. Give a movement to search the PLC
Now you will have your PLC, below the Update accessible devices. Expand your PLC then;
Your PLC > Click online diagnostics. A new window will appear.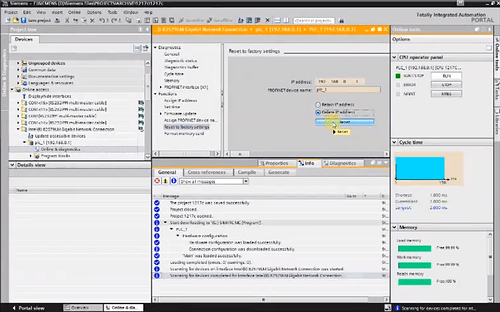 New window > Functions > Reset the factory settings, you may have the options to retain the IP or reset the IP too, choose > Click Reset
Your PLC may Reseted now. To check whether the PLC is reset, go online diagnostics if you have applied for IP reset then your PLC name will be reset in the online diagnostics.
Before you are start working on PLC again, give new IP address if you reset the IP address.