MicroLogix PLC
This form of PLC is primarily used in small-scale industries. In this sort of PLC, we used rslogix500 for programming purposes. The input and output cards can be paired using a ribbon cord. We don't need a physical rack to connect I/O units.
It supports the RS232/485 networking port and has an Ethernet port. It also has an LCD monitor.
The primarily used PLCs of MicroLogix are
How to do Hardware Configuration in MicroLogix PLC?
Step 1) Open RSLinx Software and click configuration drivers
Step 2) Drop down the tab and select RS232 DFI devices and Click on "Add New" and Press "OK"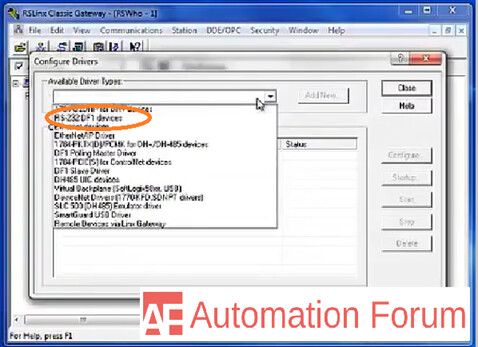 Step 3) Select the Com port and click "Add Configure" and press "OK".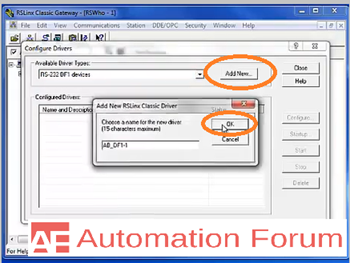 Step 4) Select the Ethernet IP from the main menu and click "Add New".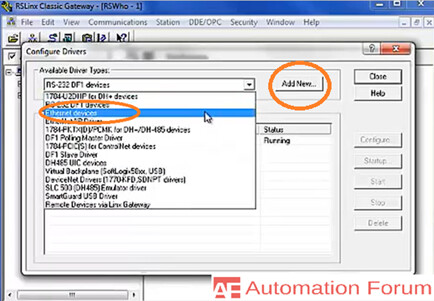 Step 5) Click Ok and select the IP address
Step 6) Open RSLogix Software and open a new file
Step 7) Scroll down the tab and select the MicroLogix model
Note: here I am using MicroLogix 1100 Model. Select the MicroLogix model which one you have.
Step 8) Select the IO configuration and click Read IO Config
Then press OK and it automatically configures the IO devices we connected to the MicroLogix PLC
How to do Channel Configuration?
Step 1) Open RSLinx Software and Click on Channel Configuration
Step 2) Select channel 1 and take off the tick (✓) signal from Boot enable.
Step 3) Set the IP Address.
Note: If you don't know the IP address, open RSLinx and Configure types and Double Click on the Ethernetp-1 and click "Configure". See the pictures below.
Step 4) Open RSLogix and click the OFFLINE and Select download and Press YES after that.
Step 5) Now your system becomes Online.