What is Logo PLC ?
It is very basic model of Siemens PLC. So, its I/O handling capacity is very low.
This type of PLC mainly used in small scale industries.
Logo! soft software is used for programming purposes.
Hardware Features of LOGO PLC?
It comes with 8 input and 4 output ports
We can expand up to 24 digital inputs and 16 digital outputs

We can expand up to 8 analog inputs and 2 analog outputs

Can expand up to 4 LOGO! TD function keys

It has integrated navigation cursor buttons and display. So we can program simple applications directly on the device without connecting to the PC
How to Connect LOGO PLC with Computer?
Step 1: Turn OFF the PLC
Step 2: Plug the cable into both the PC and the PLC
Step 3: Turn on the PLC
How to download a Program on LOGO
Step 1: Connect LOGO! PLC with PC
Step 2: Open LOGO! Soft software and create a new diagram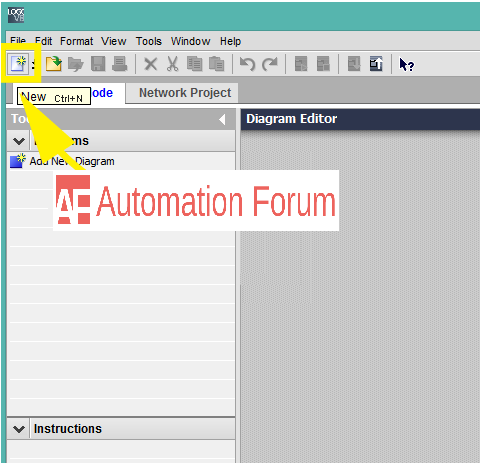 Step 3: Change the hardware type to match your PLC
Note: Only OBA7 and OBA8 are supported
Step 4: To get a list of accessible LOGO! Devices, move to Online settings and click the refresh button
Step 5: Pick the desired device and connect
Step 6: Change the IP address to the PLC if necessary
Step 7: Open the Ethernet connection. You can find it under the Tools menu
Step 8: Change the IP address, Subnet, and Gateway. Then right click on Ethernet connection and choose Add Server Connection
Step 9: Double click on the newly created connection
Step 10: Check all Connect to the Operator Panel and approve all access requests. Set the TSAP Remote Properties value to 02.00.
Step 11: At the end, Click Tools -> Transfer -> PC->LOGO!