A HART communicator is a secondary master in HART communication. HART communicator devices can be connected in different ways to a transmission line.
HART communicator to HART loop: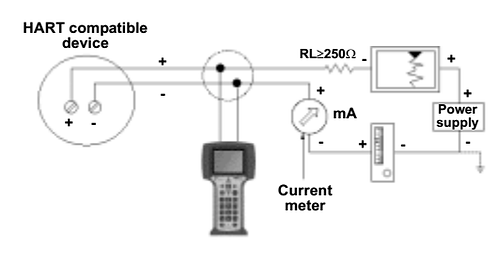 Connecting directly to a HART device: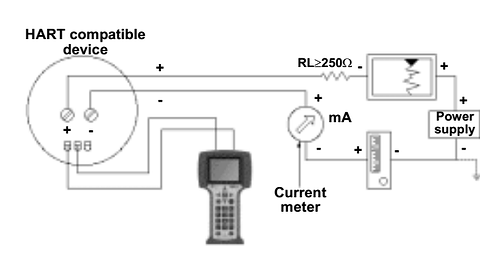 Connect with optional 250-ohm resistor:
This is an optional connection, for a safety 250 ohm is connected if there is resistor below 250ohm in the loop.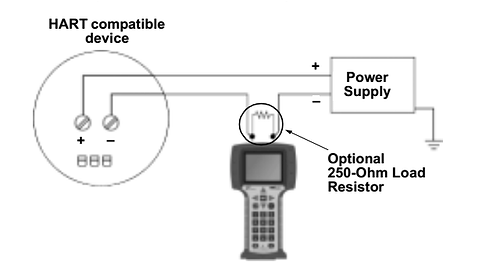 How to view and change the setpoint?:
Connect the Communicator to the loop, then switch ON the device.

Double tap on the HART Application, Now you will get an Online main menu on the display.

This online window includes important information on the devices connected. Process variable Analog output Lower range value Upper range value

Select the parameter and change them if you want. Once you have made changes to the parameters, you may send them to the device.

An asterisk will appear next to the parameter name of any un-sent item.