Emerson has a tool which is useful for those who wants to configure Level / DP flow measuring instrument. Calibration calculation tool is also part of this tool.
This online tool can be accessed from emerson website.
The link for DP level measurement configuration -
Differential pressure flow configuration can be accessed from following link.
It has questionnaire, that needs to be answered to choose the correct flow measuring instrument.
For flow measurement -
First step is to select the technology.
Annubar technology Compact technology Conditioning technology Integral orifice technology Orifice technology Transmitter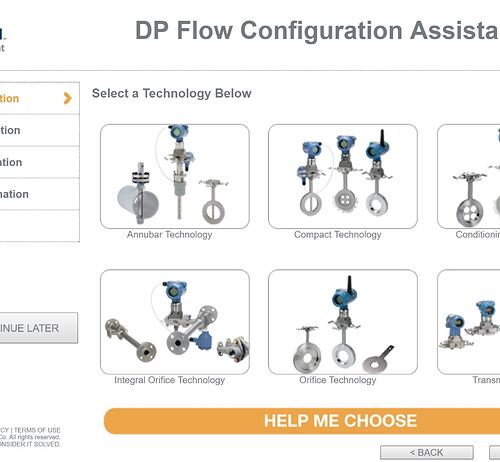 Next step it will ask for the product information.
Enter the required information - For each technology the questionnaire is different.
For example for Transmitter only selection,it will ask for Communication protocol (HART,Foundation Fieldbus,Wireless HART) ,LRV and URV etc…
Calibration assistant tool is also part of this online tool.