The boilers are one of the main components used in the process industries. Boilers are an essential component used in industries such as Power Generation, food industry, Chemical industries, paper industry, metal smelting, heating engineering etc.,
As an important component, maintenance of the boiler should be done carefully. Controlling the water level in the boiler, feed water control, temperature maintenance and lubrication should be maintained perfectly so that to avoid a hazardous situation.
Here we are providing checklists that are helpful in maintenance:
Boiler maintenance checklist:
We have created three different types of checklists, one basic, the next one allows to check each component from every main section. The third one has descriptions that have to be done for a daily basis or weekly or monthly or annually.
Checklist 1: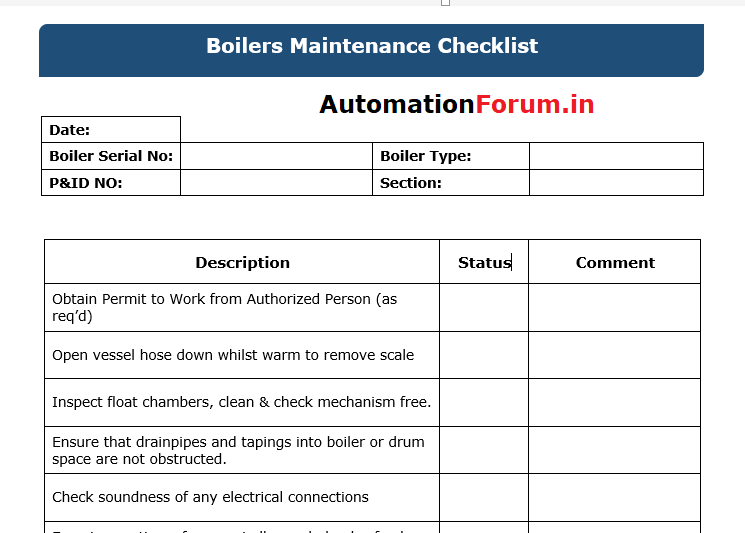 Includes all inspections, lubrication, and cleaning procedures:
Checklist 2: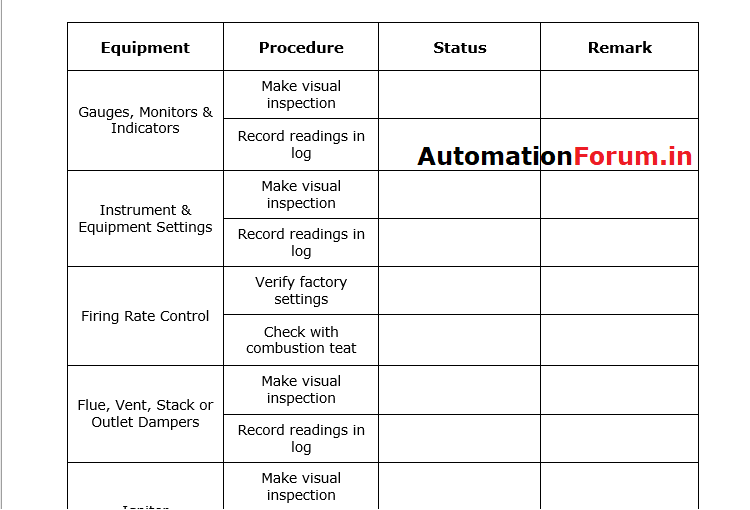 Consists of the checks for all instruments separately for all different sections:
Checklist 3: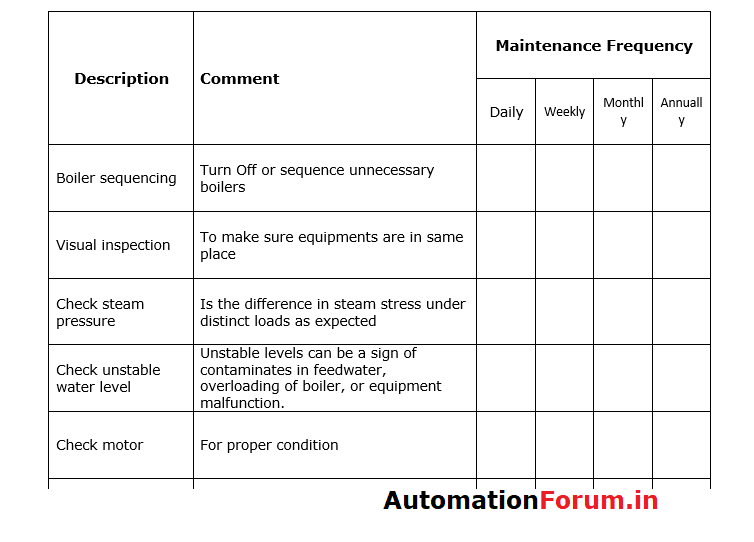 This checklist allows checking the description periodic basis.