Bluetooth is a small power wireless radio communication to link devices and to transmit data. The Bluetooth is a little microchip that works in a band of accessible recurrence all through the world.
The transmission method used guarantees security against external interference and well-being when sending data. Among the essential qualities, these must be mentioned; strength, low cost, reduced the energy consumption of low complexity and ease of use.
Bluetooth HC-06 features:
Sensitivity (Bit error rate) can reach -80dBm.

The change range of output's power: -4 - +6dBm

Has a built-in 2.4GHz antenna; the user needn't test antenna.

2.4GHz digital wireless transceiver.

Has the external 8Mbit FLASH

Standard HCI Port (UART or USB)

The change range of output's power: -4 - +6dBm.

USB Protocol: Full Speed USB1.1, Compliant With 2.0
Where is Bluetooth is used in home automation?
Bluetooth technology is an important technology used in home automation to connect wireless smart devices which control the home automation system. Bluetooth allows remote devices to have the ability to connect with each other within range. The system of a set of Bluetooth devices is called "piconet", which is an ideal technology for the system of a bright advanced home.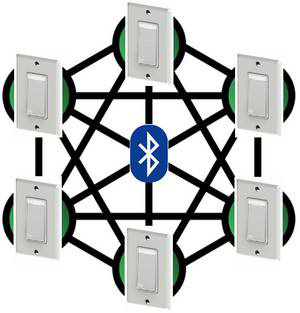 Bluetooth Module: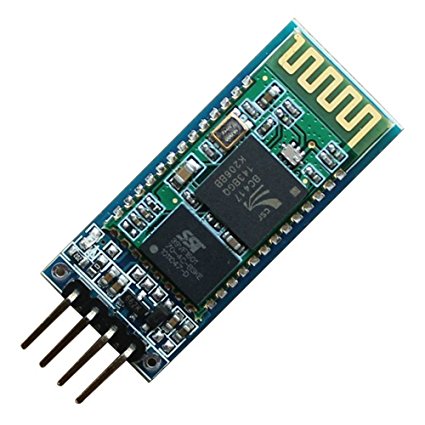 Arduino-Uno board doesn't support Bluetooth connection on its own, which makes the idea of connecting it wirelessly to an Android device impossible. So a medium between the Arduino-Uno board and Android device is needed and in this project, it is a Bluetooth module specifically the HC-06 Bluetooth module.
The HC-06 is a user-friendly need only basic knowledge and it is programmable using the AT commands.
Block diagram:
HC-06 is a Bluetooth module as shown in the picture below. It is a slave module which means the connection has to be initiated by a master module; in this case the master module is the android device.