1. HVAC check and charge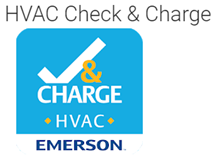 This app will be used as a refrigerant charge calculator for air conditioning and refrigerant applications. This app does calculations according to the historic sliding cardboard charge calculators. The contractors can easily calculate the correct system refrigerant charge with the help of this app. The system charge is determined by airflow, system temperature, superheat, sub-cooling, and environmental loads. By using this app we can calculate the airflow, sub-cooling, superheat, etc.
Download link
2. HVAC superheat calculator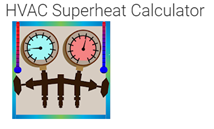 This app can be used to do the HVACR diagnostics and service. It can calculate the target superheat for fixed orifice expansion devices, superheat and sub-cooling for 26 refrigerants, airflow calculations, and psychrometric calculations to aid with field service HVACR equipment.
Download link
3. HVAC calculator lite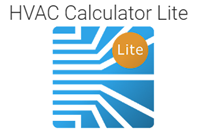 This app is very useful for HVAC system engineers and can be used to do many HVAC calculations. The program is complex and unique and it has 38 calculations that would be useful for any HVAC engineers. By using this app we can do up to date calculations and we can perform the calculations anywhere. We can also select imperial or metric units in the program and this is also available for PC too.
Download link
4. HVAC calculator refrigerant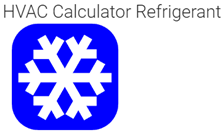 This is an app that can be used to do the HVAC engineering refrigerant calculations. It can also do the BTU calculations for air conditioning units. By using this app we can do conversions like BTU to KW and vice versa, BTU to TON and TON to BTU, and it can also do KW to HP conversions.
Download link
5. Area duct HVAC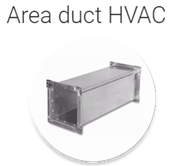 This app will be very useful for HVAC engineers who work in the field of designing and installation of ventilation systems. We can do many HVAC calculations by this app and these calculations can also be sent by Bluetooth or email. This app will help you to determine the area of air ducts and other things from anywhere.
Download link
6. ACH BTU calculator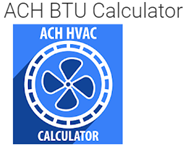 This can be considered as a digital HVAC calculator and by using this app we can calculate the thermal load of the room or other living space and by this, we can determine the proper air conditioner cooling capacity that is needed for our home.
Download link
7. HVAC P/T chart calculator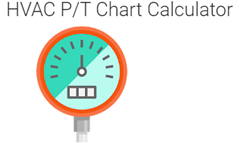 This app can be used to convert the pressure into temperature and calculate the superheat/sub-cool for many refrigeration and HVAC refrigerants. This app supports R22, R410a, R134a, and a lot more.
Download link